BASED IN: The Netherlands
ROLE and COMPANY: Principal Software Engineer at RedHat
COMMUNITIES: Vertx, Reactive Amsterdam, Mongo Amsterdam
WHY SHOULD PARTICIPANTS CHOOSE TO ATTEND YOUR TALK?
You should attend my talk, because I'll show you that Reactive Systems are the answer to a successful application. That the 4 pillars of the reactive manifesto, actually offer you a good night of sleep. You will believe once I demo it for you. You'll see how productive polyglot programming is and that you shouldn't believe everything you read on the news! There will be many live coding examples and that you can use react.js on the JVM with Vert.x and build the incredibly fast applications. Vert.x will bring the fun again to programming!
Title: Going fullstack React(ive)
When: Tuesday, May 16th from 11:30 to 12:10


IF YOUR TALK HAD A SOUNDTRACK, WHAT WOULD THAT BE?
That is a funny question but I think I know exactly the right soundtrack for my talk. It would be Ennio Morricone's The Good, The Bad & The Ugly. Since there will be lots of wrong beliefs being demystified.

IF YOU WERE A PARTICIPANT WHICH TALKS WOULD YOU ATTEND AND WHY?
I'd attend and am planning to attend many. There are so many good topic and speakers such as: Beyond Fault Tolerance: achieve Resilience with Actor programming; Introduction to gRPC: A general RPC framework that puts mobile and HTTP/2 first; Now you can trust the browser; Fast Cars, Big Data – How Streaming Can Help Formula 1.
Are just some I'd like to see.

WHAT IS HAPPENING IN YOUR FIELD IN 5 YEARS?
Hard to tell. But I think we will embrace Reactive as the new standard of building applications. No more monoliths and heavy application servers. Fast and furious if I may make another movie reference.
Back to interviews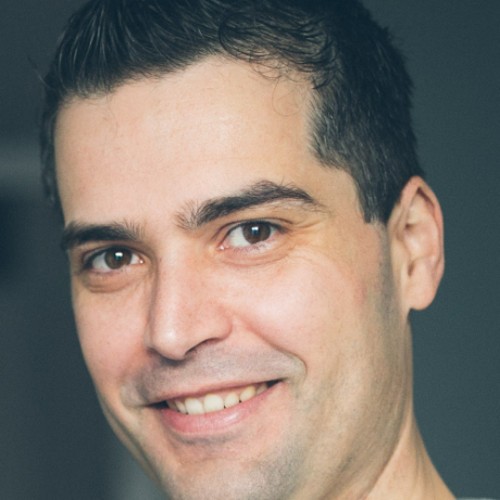 Speaker bio