MEET HENDRIK BLOKHUIS, SPEAKER AT
CODEMOTION AMSTERDAM TECH CONFERENCE

BASED IN: Amsterdam – The Netherlands
ROLE and COMPANY: CTO at Cisco
WHY SHOULD PARTICIPANTS CHOOSE TO ATTEND YOUR TALK?
I'm very humble around what I can offer in a 15 minute keynote at 09:00am. But if anything, I would want my audience to be amazed and inspired for what they can achieve together creating positive and passionate change by re-programming the world around them!
Title: The power of Connections
When: Tuesday, May 16th from 9:00 to 9:15
IF YOUR TALK HAD A SOUNDTRACK, WHAT WOULD THAT BE?
 It wouldnt exist before as it will be composed and re-programmed afterwards

IF YOU WERE A PARTICIPANT WHICH TALKS WOULD YOU ATTEND AND WHY?
Anything around Security & Ethics of the new digitized world we will create…

WHAT IS HAPPENING IN YOUR FIELD IN 5 YEARS?
We will continue to live in an exciting era. Genetics, Robotics, IT, Nano-, Neuro, Solar & Bio-tech are developing on an exponential scale and ICT is fusing it all together making everything programmable including life itself. It's time to look with "new eyes" to the world around you and the empowerment you have to change and innovate our economy & society by rethinking, and reprogramming legacy processes using the new building blocks the Internet-of-Everything will offer. Technology enables us to bring dead things to live and listen to what a screw, a pill, a parking place, our heart or an insect is telling us. It fuels our reimagination of education, healthcare, the way we live in our cities and how we treat available resources. The Internet must be made ready to handle trillions of new interactions between people, processes, data and things, whilst being intelligent, secure, open and programmable. You have the opportunity (or obligation?) to be involved. The world around you will be increasingly programmable and needs your skills and passion. It screams for an update and needs developers with passion to lead. Newton's 2nd law is crystal clear: F = M x A By connecting the unconnected we can drive a massive force (F), but only if we take this potential (M) and Accelerate(A) it… I dare you to be an "A" player!
Back to interviews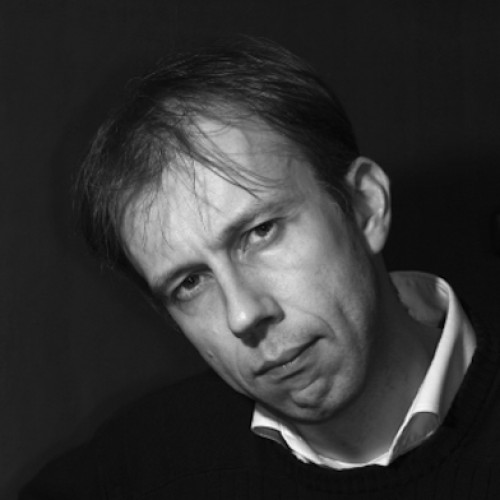 Speaker bio