MEET ALESSANDRO VOZZA, SPEAKER AT
CODEMOTION AMSTERDAM TECH CONFERENCE
BASED IN: The Netherlands
ROLE and COMPANY: Technical Evangelist at Microsoft
COMMUNITIES:  DevOps, Kubernetes, Cloud Native, Security
WHY SHOULD PARTICIPANTS CHOOSE TO ATTEND YOUR TALK?
To stay relevant in our fast-changing technology landscape, it's important to keep a healthy dose of curiosity: disruptive models like serverless are here to stay, so come listen to my talk to know how the (no-)infrastructure changes have to go hand in hand with cultural and procedural changes.
Title: DevOps in the era of serverless computing
When: Wednesday, May 17th from 15:00 to 15:40

IF YOUR TALK HAD A SOUNDTRACK, WHAT WOULD THAT BE?
Minimal music.

IF YOU WERE A PARTICIPANT WHICH TALKS WOULD YOU ATTEND AND WHY?
I will focus on stuff outside my comfort zone (meaning, the more developer-oriented and programming talks). You need to get out and listen to new things and new perspectives to keep your mind sharp!

WHAT IS HAPPENING IN YOUR FIELD IN 5 YEARS?
AI applied to infrastructure will change the game, and it's happening before our eyes.  This will fundamentally change how we think about infrastructure and code and will make things go so fast that we will have to change our approach completely.
Back to interviews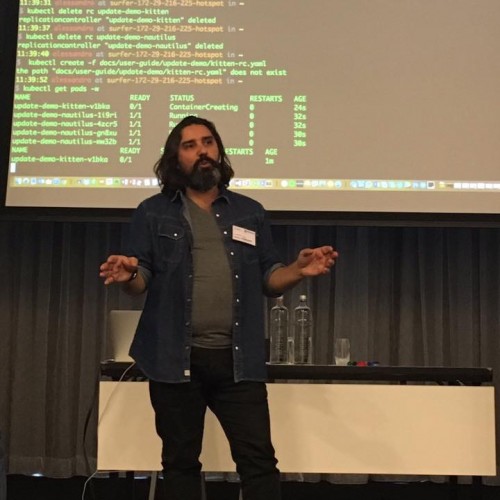 Speaker bio