Security/Privacy in the IoT generation
15:00/15:40
The growth of Internet of Things (IoT) in our daily life creates immense opportunities and benefits for our society. However, IoT security has not kept up with the same rapid pace of innovation and development. This situation creates substantial security flaws and putting our privacy at risk. This talk will present the new challenges we are facing with the new revolution of IoT, including concrete demonstrations. In addition, we will present possible solutions how to deal with those challenges. Finally, we will do some fun coding by a POC on one of these solutions.
Language: English
Level: Beginner
Guy Rombaut
Lead Software Engineer, Consultant - Blue Harvest, Capgemini
Guy is a tech-geek, entrepreneur & software engineer. 50% Israeli, 50% Dutch. Originally from Silicon Wadi, the high-tech area on the beautiful coastal plain of Israel. He was working as a Software Engineer for the last 10 years. He started his path as a young web developer, moved to CRM and finance software engineering. He is active in Cordova & Ionic communities for mobile apps development. In addition, he worked on few innovative projects in the spectrum of IoT & security. Nowadays, he advises companies in such areas, as an engineer/consultant in Blue Harvest.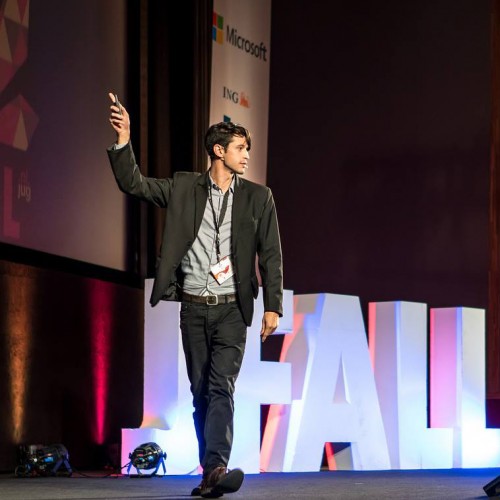 Go to speaker's detail