Real life cross-platform application development using Xamarin Forms.
16:00/16:40
Now Xamarin has been bought by Microsoft there is even more talk about it. In this session I will walk you through the development process of a real life Xamarin Forms application. The session will include a quick overview about difference between normal Xamarin development and Xamarin Forms. After that we will do a deep dive into the development tools and design patterns used to develop the application. It will show how you can create native apps with 90% code sharing among Android, iOS and Windows.
Language: English
Level: Beginner
Frank Folsche
Software Developer - Luminis
I'm a fullstack .NET developer that is always looking for new opportunities. For the last view year my focus has shifted from static web-development to progressive web-apps with Angular. Recently my focus is main on Xamarin to build great native apps with a shared code base. For the last few years I've started to do more and more presentations to share my excitement about different technologies.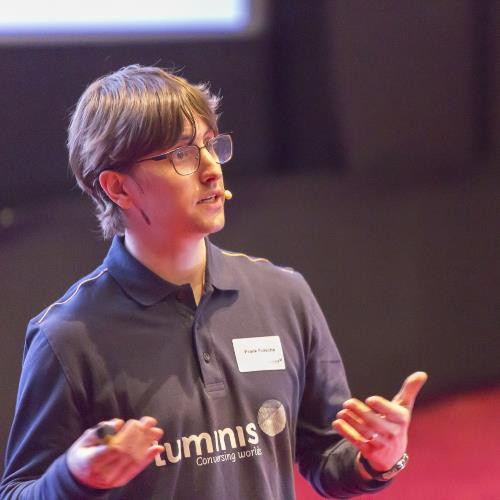 Go to speaker's detail